One of the most amazing dogs! The word 'poodle' comes from the german 'pudel', meaning to splash in water.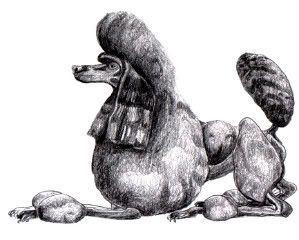 Texture ranges from coarse and woolly to soft and wavy.
If you're ever in Hamburg pay a visit to the Golden Pudel Club near the Fantasy Park and the river... the place is dark and warm with lots of all night dancing dawgs.